Fresh Flavours
Creative Corporate Catering
Fresh produce that tells a story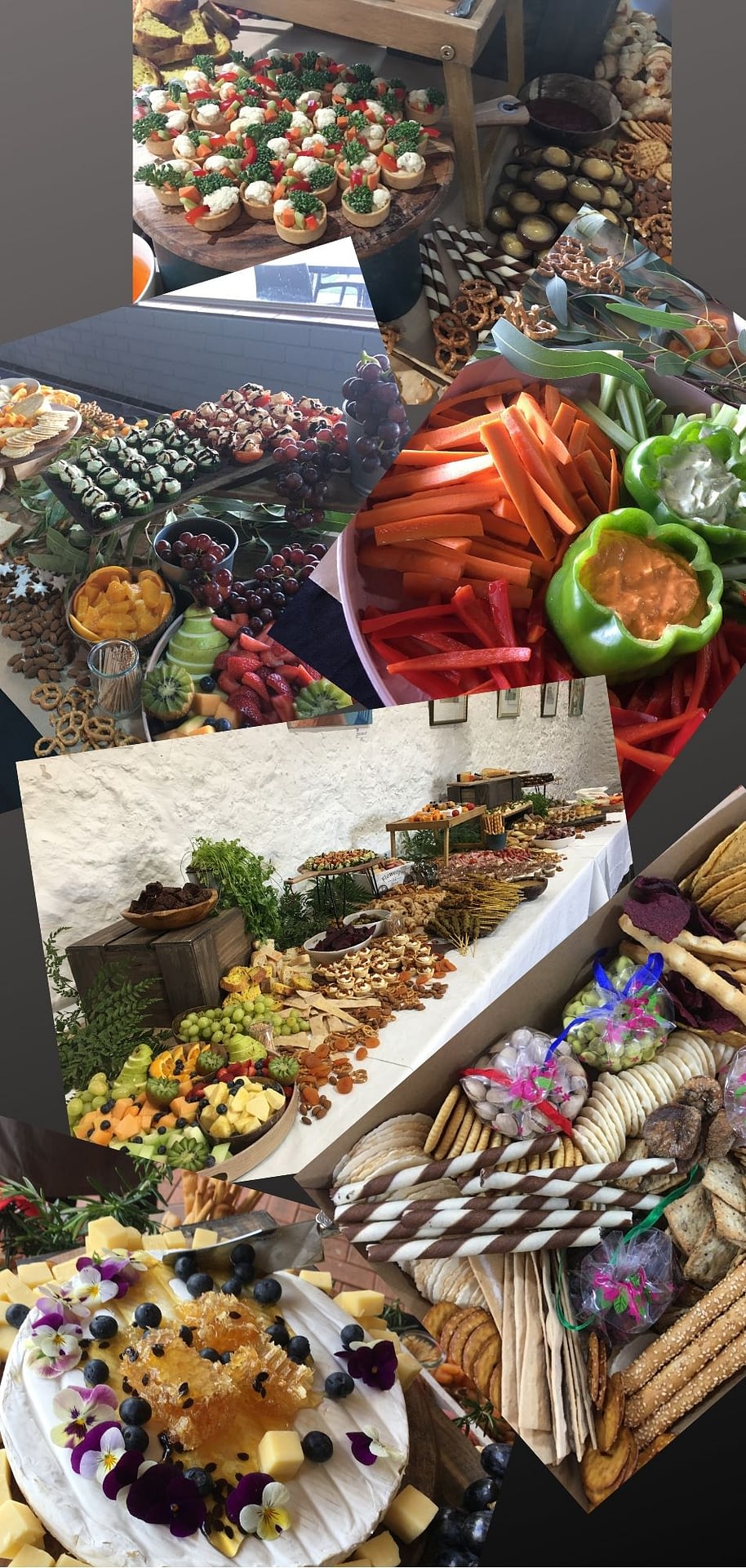 About Us
We believe: Food is more than something you consume – it is the very essence of every gathering. It unites strangers and friends alike and sets the scene for the greatest of memories. We at Black Swan Catering Co want to not only create the essence of your event, we want to introduce you and your guests to some of the most delicious and tantalising corporate catering and grazing table foods.
Black Swan Catering Co built its reputation on it's grazing tables as The Long Table Perth, recommended by Urbanlist as one of the Top Ten Grazing Tables in Perth. Now, you can enjoy the same menu in your corporate board rooms without having to order a full grazing table.
We source local ingredients from local producers to ensure we give you a menu you will remember and cater for small gatherings to large events. From corporate meetings to business events and weddings to birthdays, our aim is to create something beautiful for you and your guests or team members. Whether it be a carefully crafted grazing table or a selection beautifully served in a corporate box, the food served will unite your guests in conversation, creating an event or meeting that will be remembered.​
If you are after our Corporate Boxes, just head over to the Corporate Catering page. If you're after a full grazing table, head over to the Grazing Table page and download the menu from there. We will work closely with you to provide a table that will suit you and most of your guest's dietary  needs.  Whether you are gluten free, lactose intolerant or vegetarian, we aim to provide for you. It is our firm belief that food should not only taste good but look even better.  Talk to us about how we can best serve you.
The Grazing Tables
Just a small sample of some of the grazing tables we've put together …
Let Us Serve You!
We would love to play a part in your next event, and create an unforgettable day for you.